Should You Go for Smart, Motorized Shades?
Keep Your Home Cool through the Summer with Motorized Window Shades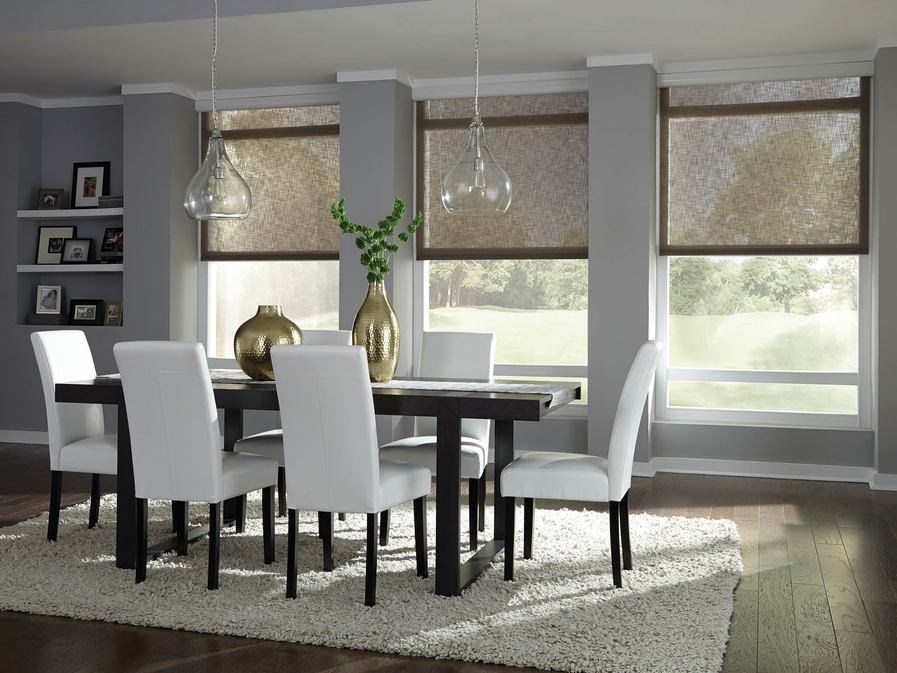 Summers in Naples, FL, and surrounding areas are bright, hot, and humid. If you are like most homeowners in the sunshine state, you probably want to know more about keeping the sun and high energy bills at bay. At AVL Pro, we recommend installing motorized window shades!
Smart shades will keep your home cool and comfortable, save energy, and bring unparalleled convenience and style to your summer home. Best of all, once we are done automating them, one touch or a simple voice command is enough to roll every shade at home, up or down!
In this article, we explore the many benefits of smart shades, especially when it comes to keeping your home cool through the long Florida summers.
SEE ALSO: 4 Reasons Motorized Window Shades Improve Your Home
Convenience & Efficiency
The convenience of motorized shades goes far beyond touch and voice control. For example, when integrated with lighting and climate control systems, you can program shades to adjust automatically based on the time of day, indoor temperatures, or the amount of sunlight. To take it a step further, we could install cellular shades featuring a honeycomb design and reflective sheer to optimize insulation. This is especially useful if you are away from your summer home for extended periods of time, helping you save energy and reduce the power bill. It is also great for when you are coming back; just tap on a "Welcome" scene, and your smart home will be nice and cool by the time you arrive.
Privacy & Protection
Like traditional window treatments, motorized window shades provide privacy and security as well. However, traditional shades may have cords or strings that can be dangerous for children and pets, whereas motorized shades operate smoothly, safely, and wirelessly if needed.
With finishes ranging from translucent to fully opaque, the level of privacy and protection is entirely up to you! And you don't need to worry about shades cramping your style. Brands like Lutron offer hundreds of designer finishes to choose from, including the option of custom printing your smart shades!
A Professional Installation
At AVL Pro, we specialize in making smart homes across the sunshine state better, smarter, and more energy efficient. To stay on top of our game, we partner with the top industry brands, training and certifying our experts in the latest home automation technologies. That includes Lutron motorized shades!

Don't wait until the summer heat comes back to town, and get in touch with AVL Pro today. Our experts are standing by and ready to keep your home cool and comfortable all season long!

No video selected.