Elevate Your Living Spaces with Motorized Shades
Gain Energy Savings and Privacy without Sacrificing Style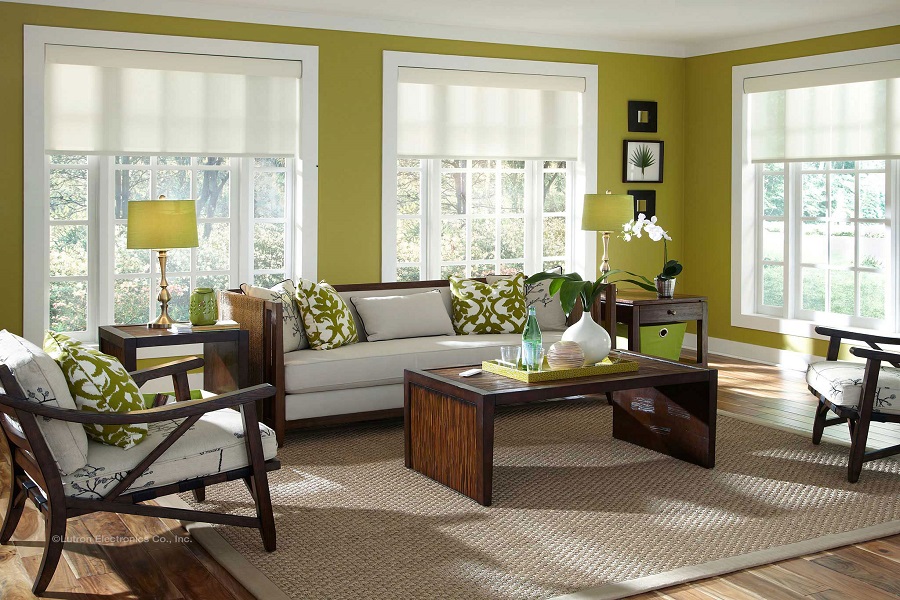 Natural light is a key element in creating a comfortable and energizing environment at home. However, many homeowners fail to adjust their blinds and shades, leaving them in one position all day and either letting in too much natural light or not enough.
Motorized shades make adjusting your window treatments easier than ever. Using an app, remote, voice command, or automated schedules, you can adjust your shades in one or every room of your home to let in or block just the right amount of natural light at any time of day.
Are you curious about how motorized shades can improve comfort, design, convenience, and energy savings in your home in Ft Myers Beach, FL and surrounding areas? Learn more below.
SEE ALSO: What Can You Do with Motorized Window Shades?
A Delight for Designers
Interior designers focus on two interconnected concepts when planning a room: how it looks and how the space makes you feel. The clunky and noisy motorized shade models that added convenience but disturbed the calmness and style of a space have now been replaced with whisper-quiet shades that move with synchronicity to reveal the stunning vistas just beyond.
You will always be able to find the right look to complement your style and décor choices. Our motorized shade partners, like Lutron, collaborate with world-class textile mills to offer stunning fabrics, textures, and colors. Choose light, sheer shades to filter sunlight and enjoy outdoor views or opt for black-out fabrics that allow for better sleep and privacy.
Beauty with Benefits
Window shades provide more than the finishing touch to a room; they're also essential for minimizing energy costs, protecting your home's interior, and crafting just the right ambiance.
Allowing sunlight into your home has many benefits that make your home happier and healthier and connect you to nature. However, even during moderate Florida winters, the sun streaming through your windows can significantly heat a room, making it stuffy and overbearing.
Motorized window treatments give you the power to manage the amount of sunlight that enters throughout the day. For example, you can program the shades on your west-facing windows to open in the morning and let in indirect sunlight while keeping east-facing window shades closed to avoid hot, direct sunlight that can damage your furniture and artwork.
Seamless Control
Controlling your motorized shades is easy with customized wall keypads, a handheld remote, a Lutron mobile app, or voice control. Along with one-tap control, you can program shades to lift and lower at specific times of day and even integrate them with your climate control system so that they automatically lift or lower when a room gets too warm or too cool.
Additionally, you can command your shades from anywhere when you use the mobile app! Never again worry if you left shades open after heading to work or going on vacation.
A Better Home Today
Updating your home with automated window treatments is simple and convenient. Whether you are in the planning stages of a new home or looking to renovate, AVL Pro offers options that incorporate wired or wireless installation to meet your needs.
Are you ready to add beauty and benefits to your spaces with motorized shades? Call us at (239) 593-6455 or fill out our contact form for a free consultation!