Understanding the Benefits of Motorized Shading
Install Automated Shades for Added Interior Protection and Style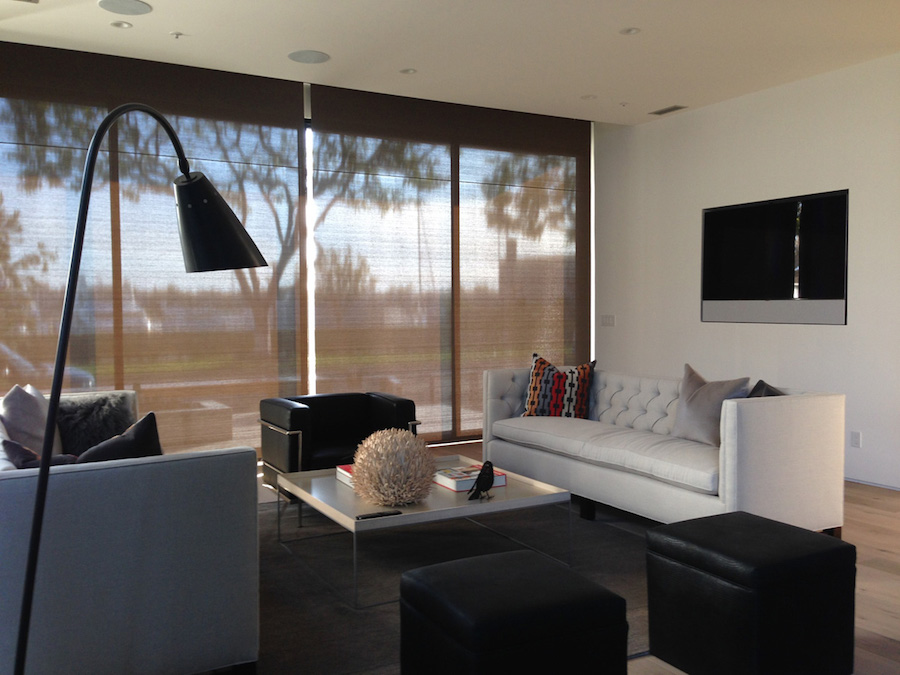 We live in Florida for the sun and mild climate year round—It's called the Sunshine State for a reason. All that sun is good for soaking up vitamin D and keeping us healthy, but like anything else, too much of a good thing is not always good for us.
Just as too much sun exposure is harmful to our skin and potentially causes other issues, too much sun in the interior of your home also has negative consequences. UV rays can damage furniture finishes and fade rugs and window treatments. Too much heat buildup can cause your air conditioning to work overtime and drive up energy bills.
We can't control the sun in Bonita Springs, but AVL Pro does have a solution to protect your home's interior: installing motorized shading. Read on to learn more about what this smart solution can do.
SEE ALSO: Why Install a Smart Home System?

Luxury and Convenience
Newer homes have larger windows than in the past to let more light in or take advantage of the views. More modern homes also tend to have taller ceilings than in the past. The window treatments for these may be harder to manage manually. If you want to protect elegant furnishings, rugs, and art, you will have to guard against too much sun exposure.
Motorized shades can come to the rescue. Replacing manual controls that may be hard to reach, motorized shades and window coverings can be operated with the touch of a button on a handheld remote, a smartphone or tablet, or a wall-mounted keypad. They can be a boon, especially for the elderly or people with injuries or other physical limitations.
Beyond push-button control, motorized shading can be programmed to operate on their own or triggered by a condition. You could have shades that automatically raise to wake up to the daylight in the bedroom and let in the morning sun in the living areas. They can automatically lower in the afternoon hours when the heat index is highest. They can even be triggered to lower when an automated sensor detects too much heat or UV rays entering through windows.
Going even further with automation, motorized shading can coordinate with smart lighting control and thermostats to create the interior environment of your choice. With home automation, setting a scene is as simple as pushing a button or issuing a voice command; your shades can raise or lower to preset levels, your lights can brighten or dim accordingly, and your thermostat can adjust to your desired temperature. For example, when leaving your home, an "away" scene adjusts all of these for maximum efficiency.
Protection with Style

You might think that motorized window shading limits you on styles and colors, but that is far from the truth. You'd be amazed by the variety of designer window treatments that can blend with decors from modern to traditional. Even better, the selection of fabrics lets you choose the amount of light and sun protection you want. You can have blackout shades or materials that allow in 50% of outside light; the choice is yours, and you can choose different ones for differing exposures in your house.


To find out more about how AVL Pro can protect and beautify your Bonita Springs home with motorized shading, contact us today or leave us a message by using the chat box below.

No video selected.