2 WAYS HOME AUTOMATION CAN IMPROVE YOUR LIFE
Reimagine Your Entertainment and Security Systems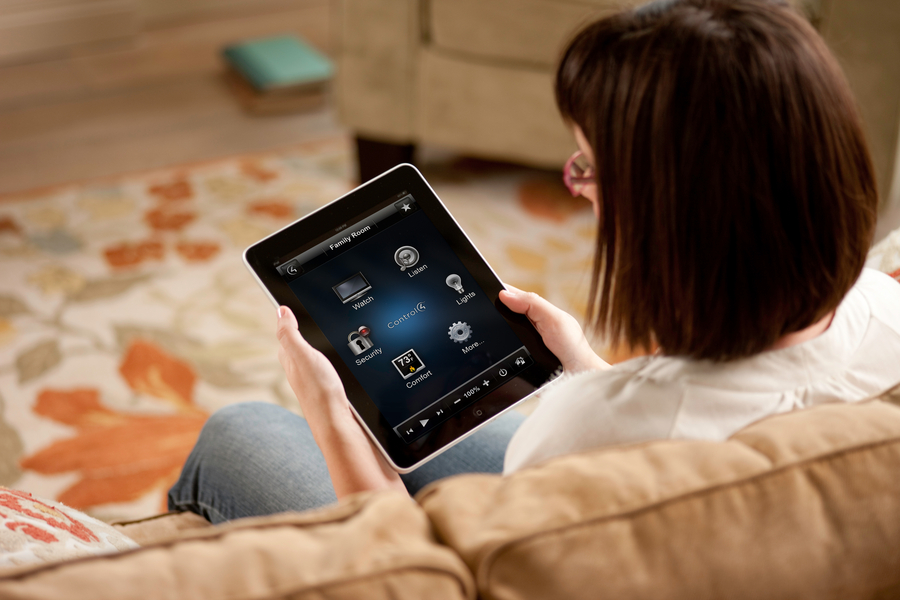 Home automation has been around for years, and the technology for it keeps getting increasingly impressive. Smart home systems can transform your day-to-day tasks and leisure in a myriad of ways. From easier control of your AV systems to proactive security solutions, there's technology now available to transform your lifestyle.
Curious how home automation can transform your home in Naples, FL, and the surrounding area? Keep reading to find out.
SEE ALSO: Discover the Best Brands for Your Outdoor Entertainment System
ELEVATES ENTERTAINMENT
Having entertainment at home is a must for many. TVs and speakers help provide fun and relaxation when we want to spend time alone, or with family and friends. Do you have separate remotes to use and various knobs to adjust for the TVs and speakers in your home? If so, you no longer have to fiddle with each device manually.
You can use multi-room music and video to have a central source for your audio and video — and control everything through your smartphone or other Wi-Fi smart device. Multi-room systems can send music or video to any room in your home through a central processor or matrix switcher; you can choose content through items like your smartphone, a smart remote, or tablet.
Instead of having to play an album on a single speaker, or selecting something to watch on an individual TV, you can choose multiple devices in your home to play them on simultaneously. Or, if you want to play the same content on all your speakers and TVs, you can do that! Multi-room music and multi-room video simplify your control experience and let you focus on the fun parts of your entertainment system.
BOOSTS SECURITY
Security is one of the aspects of your home you should prioritize. Most families just have locks on their doors, but there are many more sophisticated solutions that add safety to your home. Smart surveillance cameras can connect to your mobile device and give you remote access any time you want it. If you're in your backyard and want to see who's at your front door, you'd be able to through your phone. If you wish to speak to whoever rang your doorbell, you'd also be able to do so through your phone.
To go even further than smart cameras, you can install a smart home system — like Control4 — that schedules your lights and audio-video devices to turn on and off in your home in a natural way when you're not there. The purpose of this is to make your home look occupied and deter criminals from targeting your home.
AVL PRO - YOUR AUTOMATION EXPERTS
These are just two areas where home automation can add value to your life. If you're ready to see what home automation is all about, along with all the other solutions you can incorporate, contact our team of experts at AVL Pro. We design, engineer, program, install, and maintain smart home technology systems for homeowners in Naples, FL, and surrounding areas. Start working with us today!