Why Your Home Needs a Landscape Lighting System
How a Landscape Lighting System Can Add Value to Your Property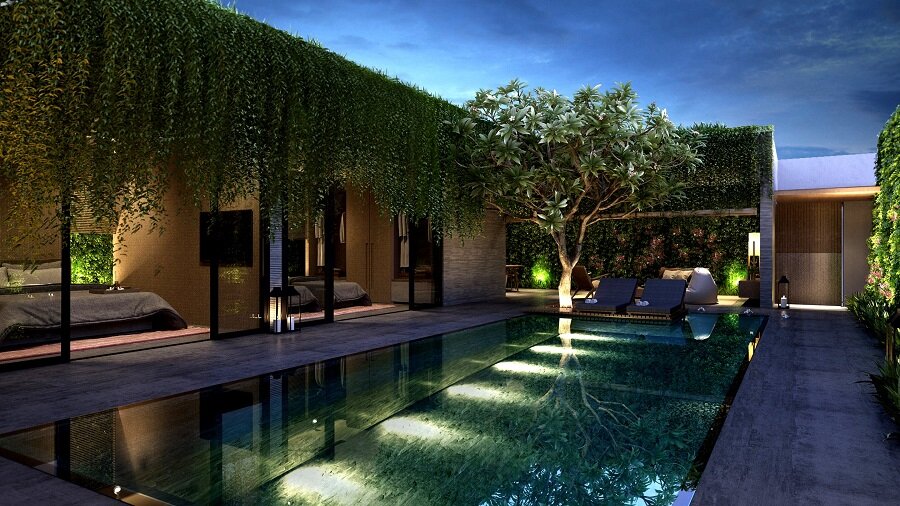 There's no doubt that automation systems can add significant value to your home. Lighting control systems specifically contribute to the convenience, efficiency, and overall security of your home. But have you thought about smart lighting control for your exterior spaces, too? When it comes to lighting design, installing a landscape lighting system on your property in Fort Meyers Beach and surrounding areas can amplify the benefits of your lighting control system.
SEE ALSO: 3 Reasons Why Lutron Leads the Pack for Lighting Control
Extend Your Security Lighting
Perhaps the most apparent benefit is additional security lighting. With the right design and lighting fixtures, you can reach every corner of your property. Line your driveway or pathway to your house with landscape lighting that blends perfectly to the surroundings during the day and offers enough light to guide you home at night. When your landscape lights are integrated into your lighting control system, you can control your outdoor lights from anywhere and set them to turn on and off on a preset schedule. You can also integrate sensors that will trigger your lights to turn on when motion is detected on your property.
Amplify Your Outdoor Ambience
Everyone loves the glow of string lights on a warm night. But sometimes, a few string lights are not enough to reach all the corners of your backyard, and guests that like to explore might find themselves in the dark if they venture too far. With strategically placed landscape lighting, you can keep party-goers on a lit path of your choosing. Motion lighting and programmable lighting scenes can add cool effects as well. Plus, with various fixture types and designs to choose from, you can create a well-lit space that lets you highlight your décor and landscaping well into the wee hours of night.
Added Curb Appeal
When it comes to home value, landscape lighting can turn up the curb appeal on your home. Landscape lighting can add up to a 50% return on investment to your home. That's because home buyers are much more likely to purchase a home with well-lit landscaping for both aesthetic and security reasons. Like movies and photography, lighting is key to making a display look its best. A professionally installed landscape lighting system can successfully highlight the best features of your home.

Find out more about how landscape lighting can improve the look and feel of your home. Contact us today at 239-593-6455, fill out our online contact form, or use the chat box below to speak with us today!

No video selected.