What's the Best Way to Integrate Smart Home Technology?
Work with a Professional and a Comprehensive Platform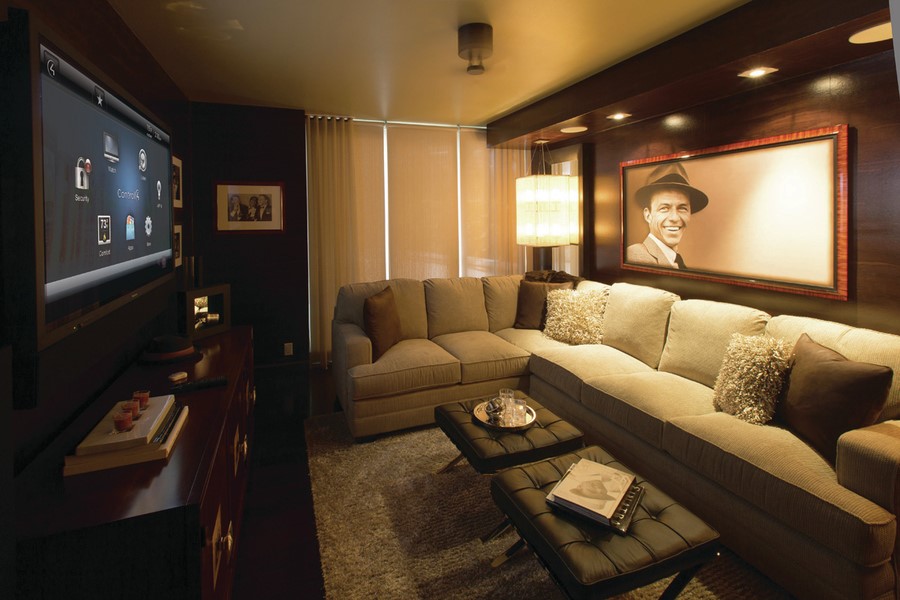 When AVLPRO looks at a smart home automation project, we take a holistic approach. We consider what the client wants to achieve with automation now, as well as the types of things they might want to do in the future.
To us, home automation is not a collection of smart devices with apps for remote control; it is a cohesive, orchestrated approach to simplifying a variety of functions in your home in a way that fits your lifestyle. Part of the plan is choosing the right technology platform, and another part is to integrate the infrastructure necessary to operate the technology in your property.
Keep reading to find out more about AVLPRO's integrated approach to home automation for your Ft. Myers, FL property.
SEE ALSO: Why Install a Smart Home System?
Platforms and Ecosystems
Consumer solutions like Amazon Alexa, Google Home, and others are ecosystems within which smart devices can interoperate with each other. The problem that often occurs, however, is that devices from different vendors don't always work well together. Even when the devices are compatible within a given ecosystem, your environment might not be optimal for that system. For example, the communication protocols in some devices are more prone to glitches than others. The communication it's based on may not work with your property's size or the type of construction. The right technology matters to get the kind of effortless performance, control, and ease of use that is paramount for successful home automation installations.
AVLPRO works with established vendors with long term track records and scalable home automation solutions. Companies like Crestron, Savant, and Control4 have been pioneers and leaders in home automation for many years. They have invested heavily in software platforms that continue to be updated to the latest technology, and they can integrate popular consumer devices as well - like smart speaker voice control. These vendors have carefully chosen, integrated, and tested the technologies they use to ensure that they work in many environments like yours. Their solutions are not one-size-fits-all; instead, they are designed with modularity and scalability in mind; more like solutions for commercial applications.
Getting the Right Foundation
Home automation systems rely on robust underpinnings, much like a house needs a solid foundation. A critical aspect of that is a robust wireless networking infrastructure. Control from a smart device will depend on dependable network performance, and if used away from home, an equally reliable internet connection.

Beyond networking, the right wiring is essential to enable home automation infrastructure. It may mean the place where wireless control units get installed, speaker locations for whole-home audio and high-speed network cabling for AV, home theaters, and smart camera locations. For home automation to work seamlessly, you need seamless communication across many devices. Without that foundation, even the most sophisticated system will fail.

And one more thing: the right communication infrastructure lets a professional services company like AVLPRO monitor and fix your home automation system remotely. With the sophisticated tools at our disposal, we can fix a problem before you may even notice it. Don't expect that with a consumer automation platform.

Let AVL Pro show you how to integrate home automation the right way for your Ft. Myers Beach home. Contact us here or click below to chat with us today!

No video selected.