Add Ambiance with Whole-Home Lighting Control
How a Lighting Control System Helps You Enjoy a More Luxurious Lifestyle in Your Home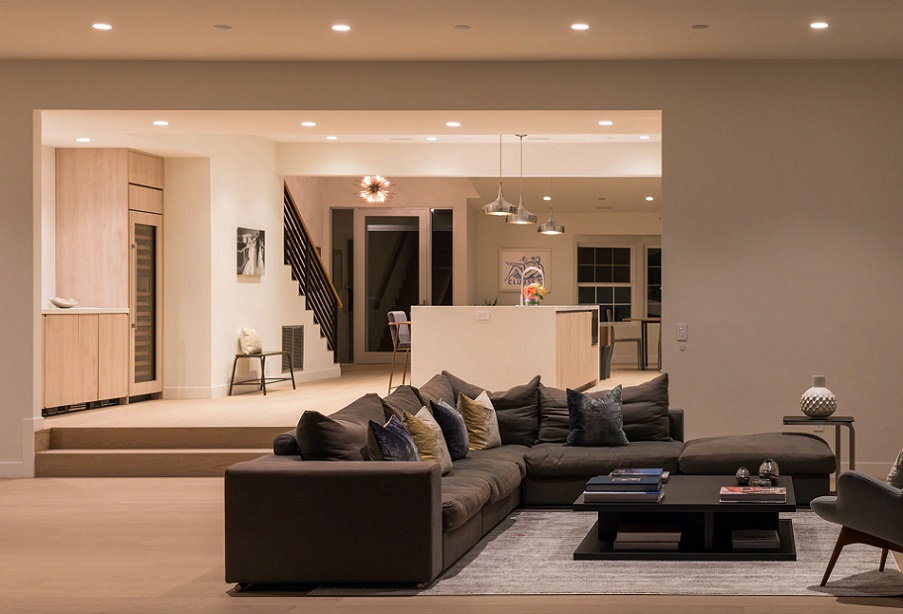 Lighting is an essential element of every home. More than a way to see in the dark, home lighting adds ambiance and personality to your rooms. And in luxury homes, smart lighting offers added convenience and comfort, because you can adjust your lights via a smartphone, remote, sleek wall panel, or smart home touchpad.
With whole-home lighting control, you have complete autonomy over the lighting system. From scheduling lighting automation to changing scenes in the moment with the tap of your finger, your control options are endless. Read on to discover how lighting control can benefit your home in Bonita Springs, FL, and surrounding areas.
SEE ALSO: Which Lutron Lighting Control System Is Right for You?
Complete Control from One Central Location
The most obvious benefit of lighting control is that it allows you to take command of all the lights in your home from one central hub. There is no need to deal with a clutter of remotes or switches, and you don't have to get up to adjust a light. Instead, change the brightness levels or any other lighting feature using only your smartphone. How convenient is that?
Want to cook? Simply brighten the white light with a single button press. Or, if you have a voice assistant, just say a command! Similarly, when watching movies, turn the lights down to ensure zero glare or reflection on the projector screen of your home theater.
Pre-Configured Scenes for One-Touch Control
While you can always control your home's lighting system at any moment, a big advantage of lighting control is that it allows you to pre-configure scenes.
For instance, when it's time to unwind after coming home from work, press the "Relax" scene, and all the lights in the room take on a warm tone with reduced brightness, creating the perfect environment for relaxation. But when you want to throw a party, select the "Party" scene, and all the lights change colors to the settings you want, creating the perfect ambiance for entertaining guests.
Adding Appeal both Inside and Out
Of course, lighting systems offer incredible remote control of the lights in your indoor and outdoor spaces. But they also enhance the aesthetics of your home and lawn. Indoor lights set the mood for any activity you want by setting scenes (as we already discussed). You can also use lighting design to highlight interior architecture and artwork. But you can do the same thing outdoors.
For example, landscape lighting adds curb appeal to your home. Preset the outdoor lights to turn on after the sun sets. There is a wide range of outdoor lighting products available to paint your home in a beautiful light in the evening.
Whole-home lighting control is the ultimate solution that can enhance the aesthetics and functionality of your residence. AVL Pro uses the most top-rated lighting brands to ensure homeowners in Bonita Springs, FL, and surrounding areas get the best lighting design and control. Call (239) 593-6455 or fill out an easy online contact form to reach out.