Is Your Home Overflowing with New Smart Devices From the Holidays?
Keep Your Home Network Humming with a Professional Installation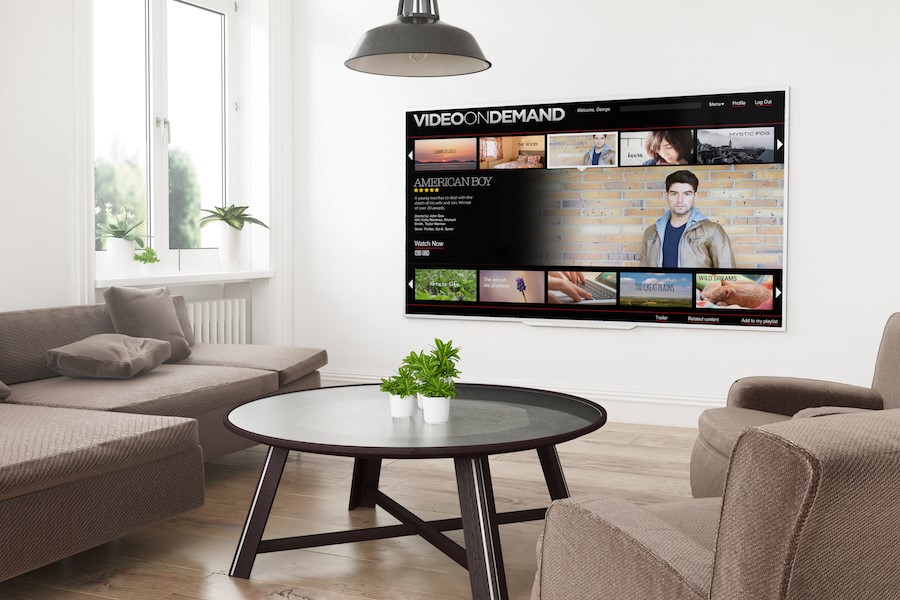 Everywhere you look, there's a new smart device. The term smart device sometimes means different things to different people, but there's no escaping them in today's world. Your smartphone, tablet, and laptop are all smart devices. The definition of a smart device is one that has some intelligence to act autonomously and interactively, and one that can connect to a network for control and other purposes.
What do all these devices have in common? They all connect to a network and the internet through some type of network protocol. And that means your home network has to be up to the task.
Chances are, you received some new smart devices this holiday season. Whether it's a new iPad, smart speaker, or 4K smart TV, these devices all need to connect to your network. Is your system ready for the load?
AVL PRO has been a professional home network installer in the Naples and Southwest Florida area for over a decade, so we know how to keep your network running even with the onslaught of all the new smart devices. Keep reading to see how you can keep all those devices running at peak performance – and keep the whole family happy.
SEE ALSO: Why Install a Smart Home System?
Video Streaming - The Network Killer
Video streaming is everywhere. You may not think about it, but every time you click on the funny video on YouTube or a recipe video on Facebook, you're streaming. Of course, when you watch a Netflix show on a tablet, Apple TV, or your smart TV, you're also streaming. Video uses the most bandwidth of any other network data.
The step up from HD (high definition 720p or 1080p) streaming to 4K (four times the resolution of HD) demands significantly more network bandwidth. HD streaming requires about five megabits/second of data bandwidth, and 4K streaming requires 15-25 megabits depending on the quality of the stream. If you have a couple of TVs streaming in 4K, remember there are other smart devices connected to your network, too - phones, tablets, computers, and many others.
Smart Home Devices and Systems
If you have other smart devices and control systems, they all need priority on the network. If you want to flip a set of smart lights on, you don't want to experience a delay from the system because a streaming video is hogging the network bandwidth. Similarly, the voice command to your new Amazon Echo or Google Home smart speaker needs instant bandwidth to interpret your voice command in the cloud and act on it. If it doesn't react quickly, you quickly get frustrated.
The Solution - Professional Network Equipment and Installation
The networking solutions offered by your internet service provider are not always adequate for your property. They tend to be "one size fits all" solutions that may be installed the same in a 1,500 square foot condominium and a 5,000 square foot home. The combination router/modem they use may not have the coverage for a strong Wi-Fi signal throughout your home or have the necessary throughput to handle many streaming devices at once.
AVL Pro installs commercial-grade equipment from industry-leading vendors like Pakedge and Araknis. For example, Pakedge configuration software allows for easy prioritization of network traffic. This means that traffic that requires high priority, like voice and smart home control and automation functions, get the bandwidth they need. And we make sure your smart TVs always have the bandwidth to stream at the best resolution available, and that streaming music doesn't pause for a network glitch. What's more, we can even monitor your network remotely and head off a potential issue before you ever notice it.
Let the professionals at AVL Pro install a new home network and keep your smart home humming. Fill out our online contact form or leave us a message by clicking the chatbox below. We look forward to working with you.