ENJOY ENDLESS MOVIE NIGHTS WITH YOUR CUSTOM HOME THEATER
Here's What to Look for When Preparing for Your Home Theater Installation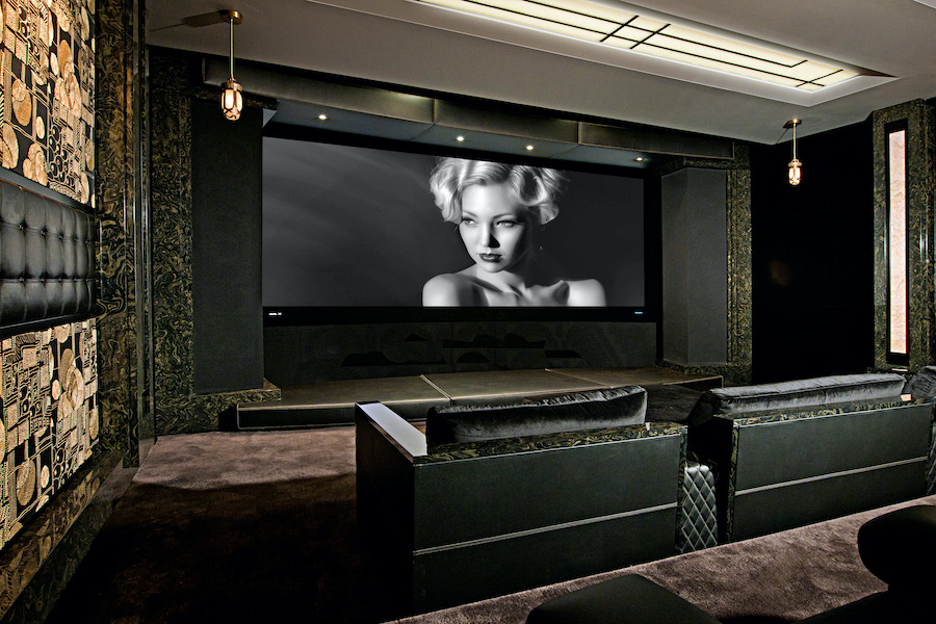 Most of us love watching a movie at the theaters. Going to the theaters allows us to revel in the lifelike images, enveloping sound, comfortable seating, and addicting popcorn. Many people believe you can't recreate that experience in your own home; we're here to tell you that's false. Home theater systems are becoming more accessible and sophisticated than ever, and our team at AVL Pro is passionate about following the latest trends in home theaters.
Here are the top features to include in your home theater installation for your home in Naples, FL and the surrounding areas.
SEE ALSO: Learn How to Simplify Your AV System with Crestron
DISPLAY
When you think of movies, the first things that most likely come to mind are the film's various scenes or actors. Having the right display is critical to your viewing experience, so make sure you invest in a high-quality one. We recommend finding a 4K and ultra-high definition projector, which will give you incredible image clarity and sharpness. Sony is an industry leader in both electronic products and the film and television industry, and it offers multiple models of projectors for home theaters. For example, Sony's 4K SXRD Home Cinema Projector features native 4K resolution that offers 8.8 million pixels — giving you extraordinary image quality.
AUDIO
For those looking to create cinematic experiences at home, sound is just as crucial as your display, if not more. You can install special acoustic treatments to optimize sound quality and avoid reverberations. You can also strategically place your speakers around your theater room to optimize the audio and produce impressive surround sound. One brand that's excelling in high-performance home theater audio is James Loudspeaker. The company promises to have the speakers that will give you both the performance and aesthetic you're seeking. Its home theater speakers — such as the ones from its Maverick and BE Series — deliver big sound and impact.
LIGHTING
Lighting may not be top of mind when thinking of your home theater design, but it's an essential component to include. Theaters offer a particular type of ambiance, and it doesn't involve bright, harsh lighting. If you want to customize lighting for your home theater, you'll want to install dimmable lights that don't reflect on your screen. For the optimal viewing experience, ensure the lights in your theater are set at 6,500 degrees Kelvin. Any other temperature could alter the color fidelity of the images you're watching. Perhaps you'll want overhead lighting as your primary light source; if you also wish to have accent lighting look into wall scones or LED light strips.
MOTORIZED SHADES
For home theaters, it's ideal to have them in windowless rooms. The reason for this? Light that hits a home theater screen can alter the brightness, contrast, and colors of whatever you're watching. If there's glare, we all know that's never fun to look at (and it can damage your vision). If you can't build your home theater in a room with no windows, you can opt for motorized shades that block out any light from your space. Choosing the right shades can help you achieve the best viewing experience — and if they're motorized, they will give you effortless control.
AVL Pro is the home theater installer you and your family can trust. We proudly serve Naples, Marco Island, Fort Meyers, Bonita Springs and surrounding areas. We're experts in designing and setting up custom theaters, and we've been given two CEDIA awards for home theaters (Best Home Theater Level 1, and Best Home Theater Architecture). Give us a call today to learn more about our services and schedule a no-obligation consultation!